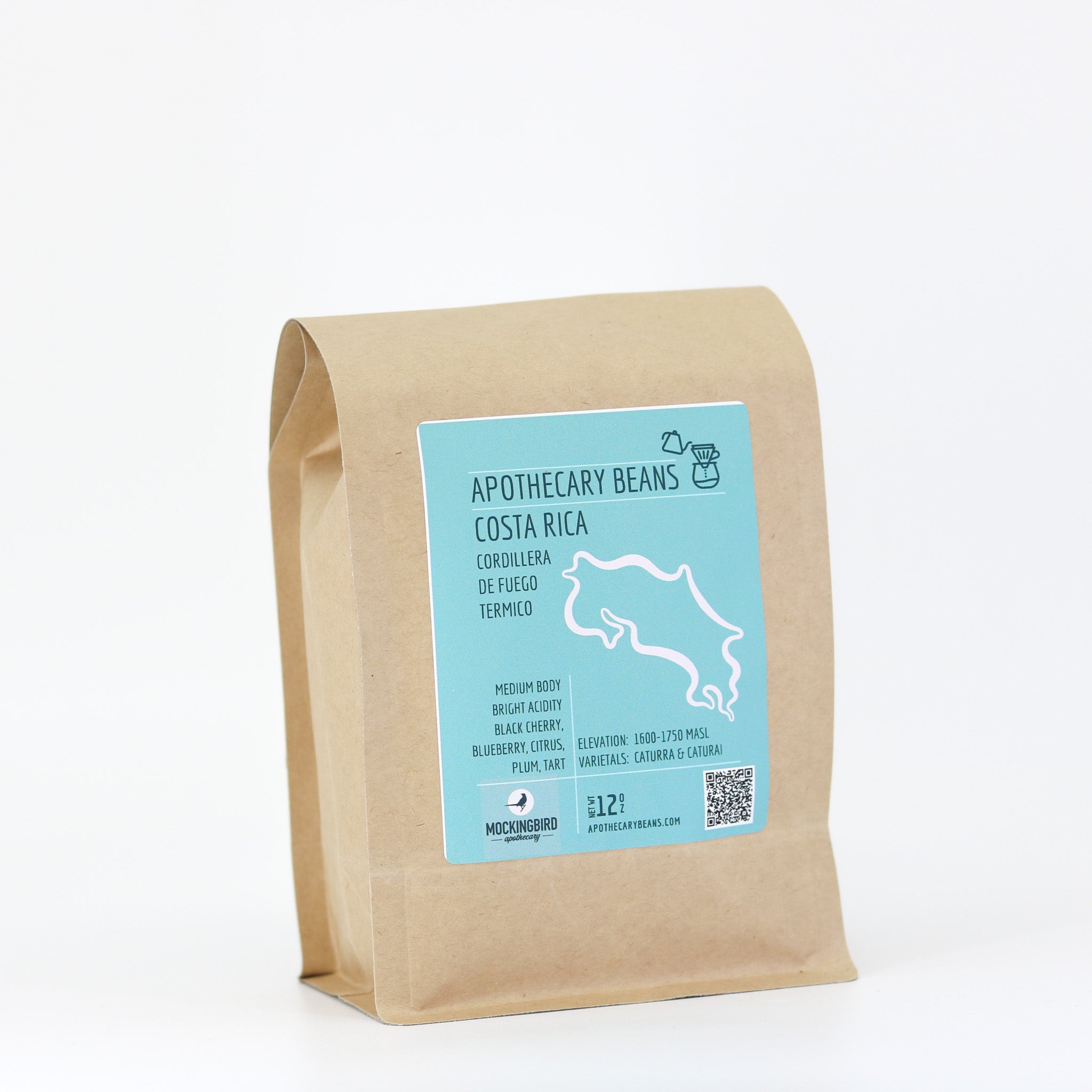 Costa Rica | Tarrazu Cordillera de Fuega | Termico
Costa Rica coffees sell at a premium. The country has a reputation for delivering high quality and for innovation – a winning combination. Costa Rica's quality socio-economic infrastructure programs such as universal healthcare, high education levels, sophisticated agronomy and research, and well-regulated agricultural sustainability programs certainly contribute to the high cost of coffee.
The Termico process is a new, experimental coffee process invented by don Luis Campos of Cordillera de Fuego.
The process starts with cherries picked at their ripest, allowing them to have a high sugar content and thus feeding the Termico process. The semi-washed coffee is then heated with some of the coffee mucilage left on the bean.
The exposure to the heat starts to breakdown the natural sugars of the coffee cherries, partially caramelizing them. This inventive process gives the coffee an exceptionally sweet and fruity flavor as well as a round and balanced cup.
Flavor Black Cherry, Blueberry, Citrus, Plum, Tart
Region Tarrazu
Body Light
Acidity Bright
Variety Caturra, Catuai
Harvest November - March
Altitude 1600-1750 masl
Process Thermic
Available in 12 oz and 8 oz 
Costa Rica | Tarrazu Cordillera de Fuega | Termico